Allbuquerque Auto Show
$500 Customer Bonus Cash
Mazda is pleased to support the 2017 Albuquerque Auto Show with a special $500 Customer Bonus Cash program. This program will pay an additional $500 on every NEW 16MY/16.5MY/17MY Mazda unit sold and delivered within the program period.
Program details:
Program Period: April 20, 2017 – May 1, 2017
Eligible Vehicles: All new and unused qualifying, 16MY, 16.5MY and 17MY Mazda's sold, delivered, and RDR'd (type "R") during the program period. Auto show customer bonus cash can be applied against all deal types.
Ineligible Vehicles: All other models and prior model year vehicles, and any:
RDR type "M", RDR type "F" (Fleet), RDR type "I" (Insurance), RDR type "C" (Commercial), RDR type "L" (Mazda Service Loaner), any used vehicles, vehicles intended for export, and brokered units.
Mazda MX-5 Miata Convertible
Effective 4/4/2017 – 5/1/2017
16MY MX-5 Miata Customer Bonus Cash can be combined with other public and private offers such as Auto Show Bonus Cash, MCS Standard Lease, Owner Loyalty and
Military Appreciation programs.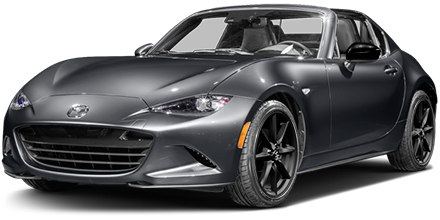 Mazda MX-5 Miata RF Coupe